Meet the Team
Meet Dr. Laura Duke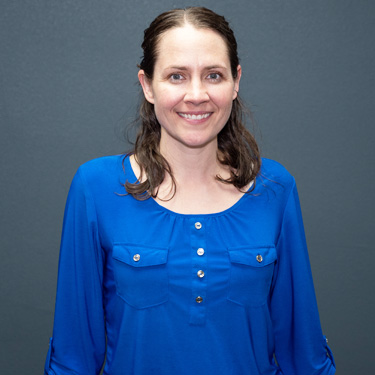 Since 2007, Dr. Laura has delivered customized chiropractic care to Lafayette families wishing to feel their best and live a more fulfilling life. At Complete Care Chiropractic it's our pleasure to welcome all members of the family. These include everyone from babies and children to budding athletes and professionals. We're here to help!
Chosen to Be a Part of the Chiropractic World
"I had never been to a chiropractor before starting chiropractic college. I was injured in a car accident and began to receive adjustments. I couldn't believe the amazing changes that occurred in my health. I knew then that I had been chosen to be a part of the chiropractic profession."
To prepare for her career in this healing science, Dr. Laura earned her Doctor of Chiropractic degree from Palmer College of Chiropractic in Davenport, Iowa. "While undergoing my studies, I began to view a patient as a whole entity, rather than as a collection of confusing symptoms."
Sisterhood
Dr. Laura works closely with her sister, Bevin Duke, C.T. Dr. Laura is Webster-certified and has advanced training in upper cervical techniques. She is a member of the following:
Lafayette and Superior Chambers of Commerce
Outside the Office
Dr. Laura is married with one son. "I'm a family person, and I do almost everything with my immediate and extended family." She enjoys camping, exercising, dirt bike riding and travel. One Business Connection and MOD Moms also value her local membership.


Say Hello to Bevin Duke, C.T.
Bevin Duke also attended Palmer College of Chiropractic. There, she earned her associate's degree in chiropractic technology.
She's a member of the American Chiropractic Registry of Radiologic Technologists (ACRRT), which allows her to perform chiropractic X-ray screenings. Bevin also assists with orthopedic, neurological and chiropractic assessments.
Dr. Laura's sister is also the office manager. She makes sure that OSHA and HIPAA requirements are followed. Bevin takes care of all business correspondence and the day-to-day operation of the office.
On a Personal Note
"I'd describe myself as being very social, adventurous and spontaneous." Bevin's friends and family would agree! When she's not taking excellent care of the patients at Complete Care Chiropractic, she can be found leaving town and heading for the hills or the next big adventure.
Book an Appointment Today
The combination of sisters Dr. Laura and Bevin just can't be beaten when it comes to excellent patient care. Their office features sophisticated diagnostic technology, same-day appointments and a loving environment. Contact them today for a free consultation!
CONTACT US »

Complete Care Chiropractic Team | (303) 926-1575