Activator Method at Complete Care Chiropractic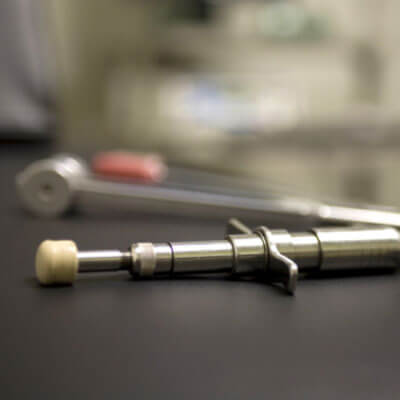 At our practice, Dr. Laura aims to help patients experience the best possible care for them. Sometimes, the best solution to address their complaints is through the Activator method, a gentle, low-force adjustment style that involves the use of a hand-held instrument. This method can be used separately or it can be used in combination with a different adjusting technique.
How Does it Work?
When you visit us for an appointment, we'll first start by taking your health history and x-rays if we haven't already done so at a prior visit. After we diagnose your problem area, we can use the Activator tool to perform a precise, low-force adjustment to aid in the healing of your body. The only thing you'll feel is a slight tap on the area we're working on.
Patients are usually shocked at how relaxing and gentle an Activator session is. Plus, with the help of computer testing, we can see the progress being made by the tool as it works on your spine.
The Activator method is ideal for the following, but not limited to:
Elderly patients who are 'hunched' over and find lying down flat difficult
Inflammation
Nervous patients
Children
Those with osteoporosis
Post-surgical patients
And more
Can This Technique Be Used Everywhere?
Definitely! The Activator technique can be used to address the entire spine, though we'll only adjust you where your body needs it. Another great thing about this adjusting style is that it allows for great results with gentle application. After a session, many patients leave our practice feeling better than when they came in.
Schedule Your Visit
Ready to learn more about the Activator technique and how it can help improve your life, naturally? We'd love to speak with you more and invite you to book a consultation with our practice.
We'll see you soon!

Activator Method Lafayette | (303) 926-1575